Ok so I think in the month of may we really start to lose it abit. It is probably one of our busiest months. There are 5 birthdays and mothers day just to start. Then we have our school evaluation to start getting ready for. This may we also had a baby shower for the boys dance instructor. The dance recital photos and Dad's dance practices going on too. The goal is also to have the etsy shop up and running by the end of the month too. All the while all of this stuff happens we still have to keep up with everyday life, boys schooling, cleaning, etc... That's alot of stuff happening so what do we do, up we go on vacation for a week. It was really fun though, look where we went.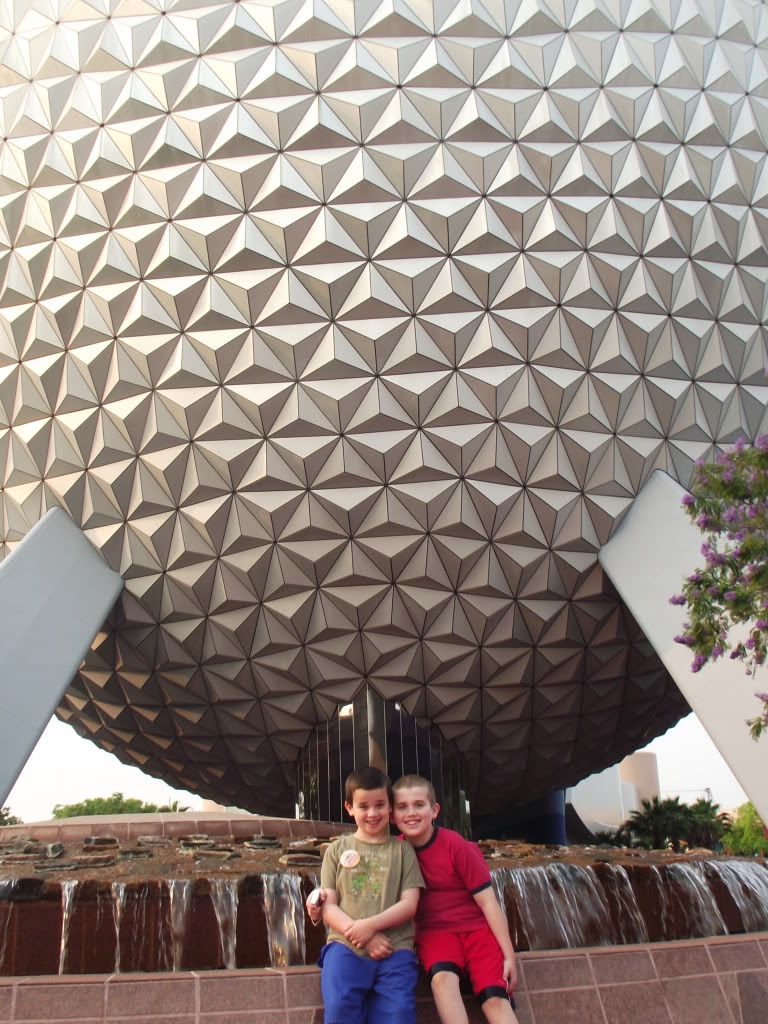 Disney World.. The boys first time there. I took so many pictures while we were there that I had to break them all up into groups ( It took 692 and I have not even uploaded Sam's yet. He took another 150) So I thought that I would spend the next few entries sharing some of my favorites from each day. To start with I thought that I would share around our hotel. We stayed at the All-Star Movie Resort. So all the buildings were themed to movies, ours was the love bug.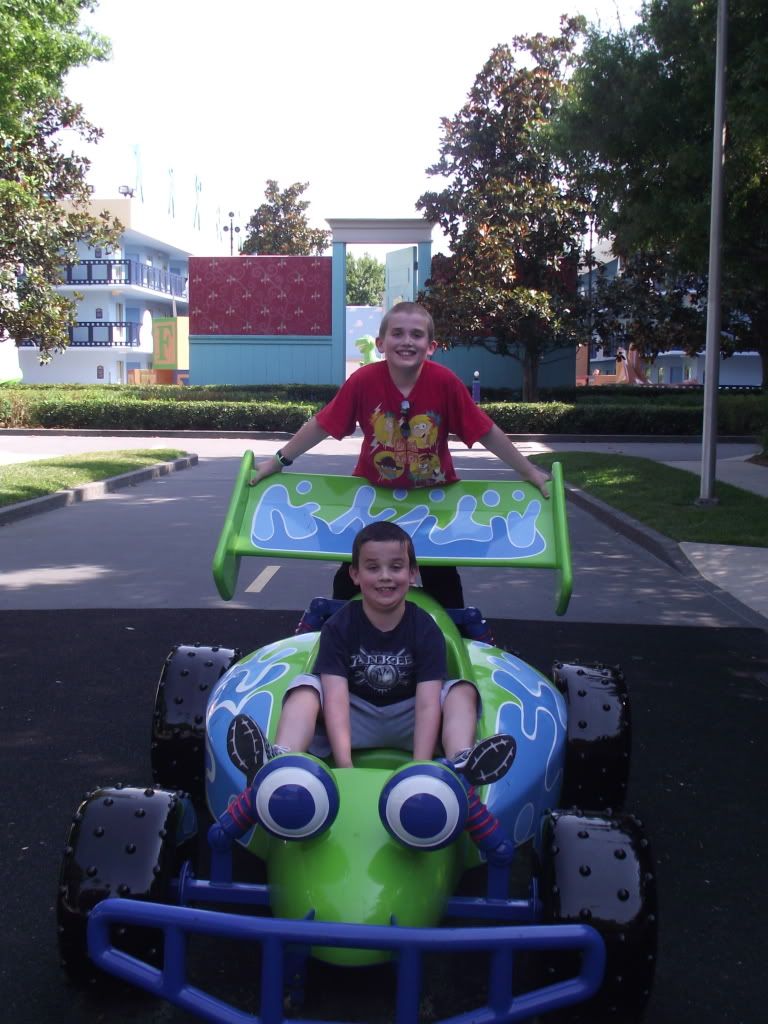 Sam and Gabe sitting in RC from Toy Story.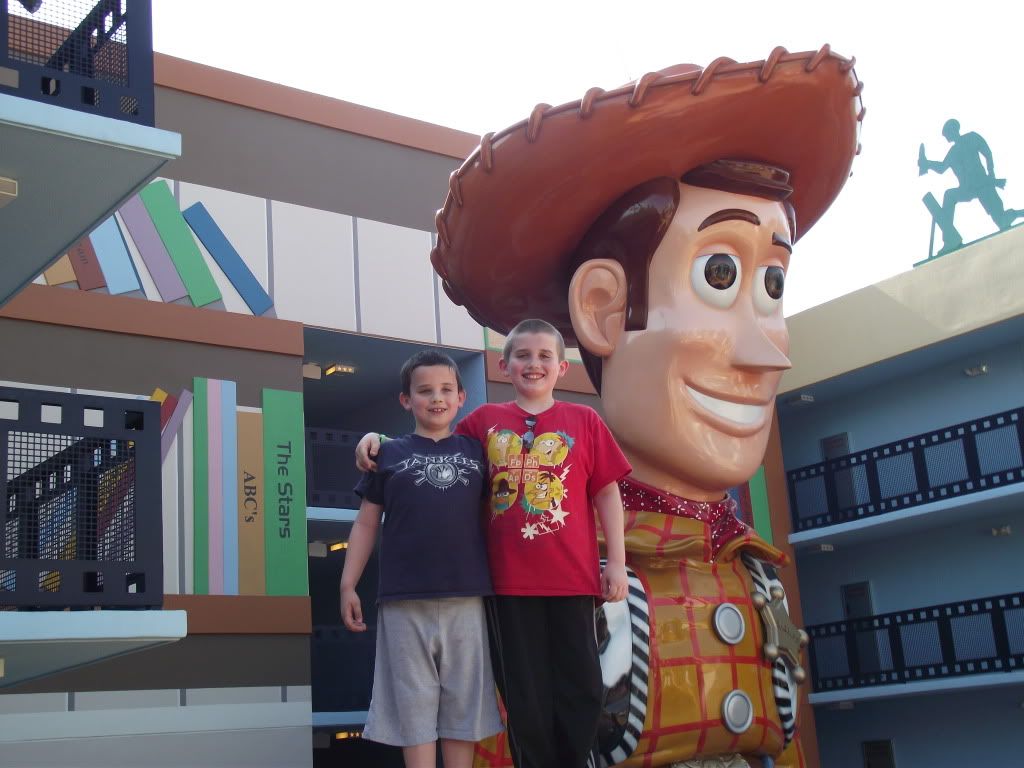 Sam and Gabe near Woody in what was supposed to represent Andy's Room.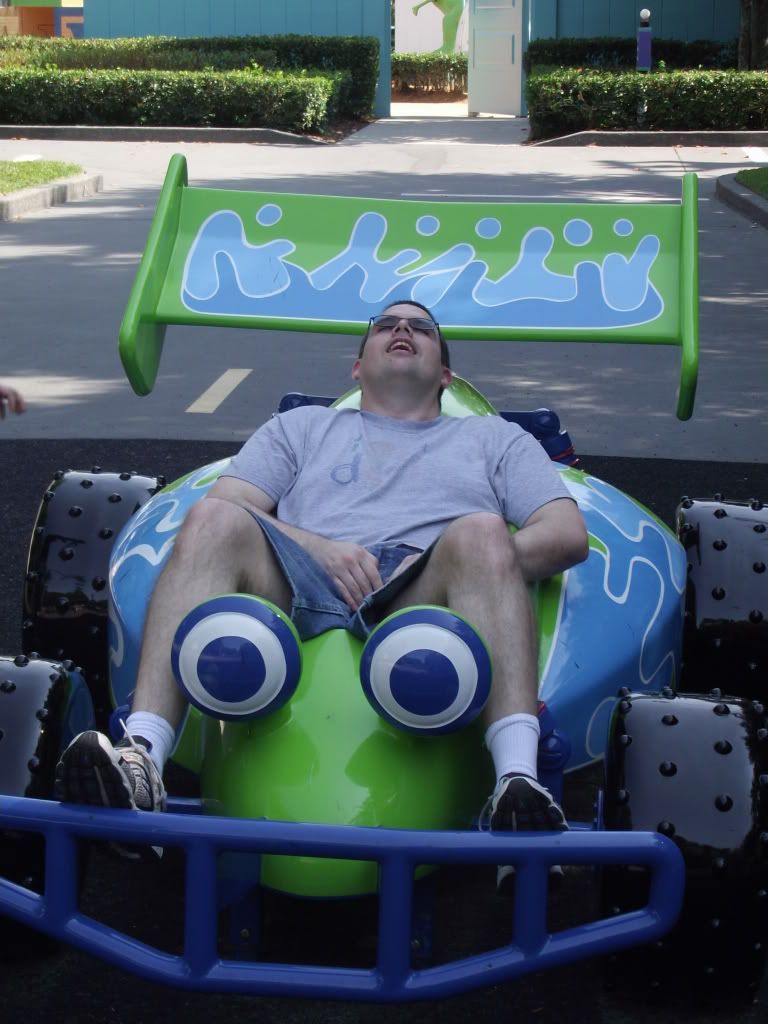 Rob decided to take a nap in RC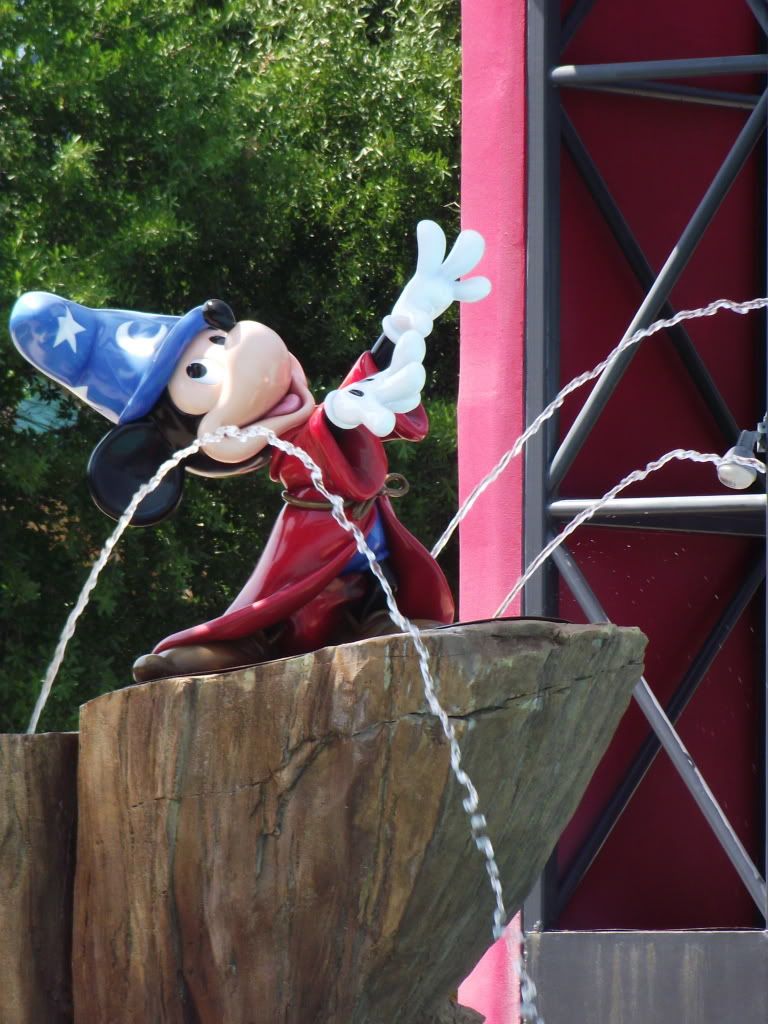 This was the focal point of the main pool.. It was themed Fantasia. We had such a good time and and there was so much to see and do at just the hotel. Tomorrow I will share our day one...Epcot. Until then if you want to see the rest of the pictures from the hotel and our train trip there, clck on this link.